Feel The Difference
For more than X years, we've been passionately serving our customers and communities in Gorham, Buxton, Windham and surrounding towns. We look forward to serving you!
Why choose Village PT?
We're a small, family-owned, business that is committed to the community.
You will experience an environment where people feel connected.
Our patients get faster and better results with the benefit of having the same physical therapist throughout the course of treatment.
Personalized Care is the Key to Better Results
We believe every person and every condition is unique, and we provide personalized treatment from the moment you schedule an appointment until your last visit.
You Make the Choice
In Maine, YOU make the choice on where to receive your physical therapy.
Our technical skills, together with a tailored program of care in a small setting, not only assures better outcomes but also saves our patients time and money.
We hope you will choose us.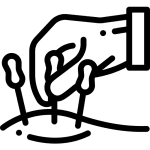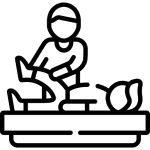 Integrative Manual Therapy